Post by Don Barone on Sept 2, 2015 18:34:53 GMT -5
Hi all I am going to take you through the Egyptian creation epic and I am going to do it in an most unusual way. Along the way we are going to find Atlantis, Eden and hopefully ourselves because where I found it is highly unusual and unbelievable. But rest assured if you look hard enough you will find many more that will show my point. I have likened my reoccurring attacks of enlightenment as tsunamis or waves on the beach, they come in and then they go out, in and out , constant and soothing but then suddenly upheaval a tsunami and those waves bring us these things.
The first wave I pinpointed in the modern eras was in the very late 1800's and there were many great men ... Frank L.Baum, H.G. Wells Frank Lloyd all men seemingly ahead of their time. At this time the first stirring of the science fiction story and the world of tomorrow was born. It was a new beginning. And those early science fiction were coveted by the fans, shared and read until they were dogeared. But it was a very small group. But then to the magazine the stories went and they became an instant hit until there some 2 or 3 hundred different ones per month. But then interest began to wain and the two of the unlikeliest of friends came up with an idea and the second tsunami was underway.
Before I go into that I would like to mention that The Jehovah Witness' were predicting the end of the world way before it became fashionable like today. Today it is on everyone's mind and we wonder whether we are going to kill ourselves off or whether nature or god will do it for us. Some like my self even hope for a cleansing of some sort, a new flood to wash away our sins. . However back in 1973 they were the only crazies that predicted it. And on what do they base their beliefs ? Entirely on Revelation and the prophecies found in Daniel and elsewhere in The Bible. For in Revelation it is stated that before the generation that sees the beginning of the end, before these people who have witnessed the beginning of the end, before they have die out the end will arrive. And so it was that they thought the beginning of the end of the first world war and they manged to get many converts but the end never came and since now the person would have to be over 100 who remembers the great war it would appear they got it wrong ... AND THEY DID. I went last night to try to tell them but they would not even allow me to speak to them . pretty scary actually, but on with my story. Back in about 1934 two friends got together Schuster and Jerry Seigel and formed a friendship and then together came up with an idea ... IT WAS A SUPER IDEA ... IN FACT TI WAS SUPERMAN. and SO IT WAS AS I WAS SITTING AT WORK THE OTHER DAY THINKING AS I NEVER SEEM TO STOP DOING THESE DAYS THAT THE THOUGHT OF SUPERMAN POPPED INTO MY HEAD. And as I thought about it I suddenly realized that the name on Krypton always ended in ... "el" And so it was that I thought of baby Kal-el. And I reasoned since the last part of the name had a meaning maybe the first did as well and so I started to try various things and fiannly yet another revelation, Kal was really meant to be Ka ... with just a little disguise. Ka that part of The Egyptian soul ... Ka ... The vital spark. I found that just a bit unnerving so I immediately thought of what Joe-el (superman's father's name) could mean. First I thought of Joe, as in where you going with your eyes closed but then it hit me like that proverbial ton of bricks ... it was Joel and that I knew was a Hebrew name but i had forgotten what it meant and so to the oracle Google I turned and got this result: The name's meaning is Yahweh is God. A biblical name, it is derived from the elements 'yahweh' name of God ; 'el' meaning God, powerful and so the symbolism was again profound God sending his only begotten son into the unknown ... but to where ... and so Superman arrives on a new planet, for him the end of an old life and the beginning of the new, his past totally obliterated ... and on this new unknown planets he is immortal, nothing can harm him it should be paradise but then all these "little people these weaklings on earth need his help so really he can never rest, Immortal but never to be at peace. A sad story in a way. And at the same time other super heroes were born, The Specter and his symbolism to The sheut or shadow is obvious but not as obvious as the magazine by that name "The Shadow" .. Who knows ? The Shadow knows. And so I suggest that this was our first awakening , our wake up call but we pushed the snooze button and off to sleep we went again. Remember always the waves. But I had suggested that the beginning of the end also had to have the beginning of the seeds of destruction as well so I put it to you that it was not the first world war that heralded the beginning of the end but The Second World war !!! Poland, September of 1939 and Germany invades Poland and the cycle had been put into motion. Btu I promised you Atlantis ... so you are probably asking where is it, where are Eden and Atlantis and I think this will explain,
Last night again in dreams a vision, an idea came to me at about 3:00 o'clock but I did not get up but went back to sleep. At 5 o'clock it was back and it was obvious that this idea was important so I rushed into my computer room started to draw circles. One within the other ... and then I saw targets and then I saw arrows and then I saw arrows in the middle of the bulls-eye and the I then I saw God for god is at the center of all circles and if we hit the bulls eye we have hit or found God and then I saw Atlantis and Atlantis was described as a series of circular moats guarding the city in the center ... The center of ... The mind ... Atlantis is simply the mind. Then I saw Eden and it also was simply in and a state of mind. And things seemed to become clear. During this period Green Arrow was also fairly popular and of course he is now a mega hit on TV. And his arrows always hit the mark and then Robin Hood also made appearance during this time. So the big wave had hit but then like all waves it started to recede until approaching the mid 1950's the comic industry was on the verge of collapse. Then miraculously in Sept of 1956 DC Comics re-released a new version of "The Flash" in Showcase magazine and the rest is history. Comics and super heroes were reborn, Marvel came back to life and the Silver Age was born and that's whee i JUMPED ON BOARD THIS TRAVELING WAVE AS I BOUGHT MY FIRST COMIC ACTION COMICS #254 AND SUPERMAN #129. THAT WAS 56 YEARS AGO AND I REMEMBER IT AS CLEAR AS IF IT HAPPENED YESTERDAY . VERY STRANGE. But it gets stranger ...
Superman gets a costume and what do we see right in the middle ? Well look it here: In the middle of his body is the symbol of a pentagon and a pentagram, The symbol of new life. Pretty nice
But also during the first wave in The golden era another super hero was born and that was captain America and shall we take a look at his costume ? Now I did not find this on my own. A customer came into the store with this on his tee shirt. It almost knocked myself and my manager off our chairs because he is following along as well. Have a look:
Now I know some will say well that is just the stars and stripes but i might argue that the star is where god should be ... and the circles are the rungs to get to him. Regardless it threw us for a loop. And now this last generation. All the old heroes have returned with a vengeance, The Arrow, The Flash, Batman, Superman, Spiderman Agents of Shied, Captain America. The Avengers ... they have all come out for the finale or final battle. And all the old fairy tales have returned as well. in comics and on TV and they are telling us the end of the story ... So yes the end is near ... how near .... well in Superman every single name had L L as the initials of their names. Lex Luther , Lana Lang, Lois Lane, Lori Lemaris (the mermaid) and on and on and on it goes. Now L L or 'el" "el" when inverted gives us 77 and the end I suggest started in Sept of 1939
so 1939 + 77 = .... 2016 ! And the image of Jesus from 2012: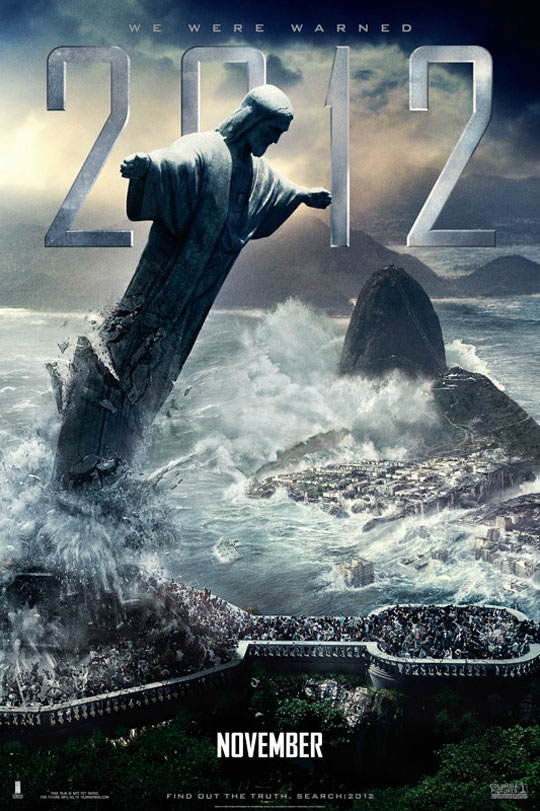 and where are the 2016 Olympics being held ... BRAZIL !!!!!!!!!
But they are not ready and never will be
so what does that mean ? They have refused to cancel the event ... why ? It is madness. I fear something awful is planned ... but remember if you believe you will be fine. Remember what Indiana says, Mary don't look at it, if you don't look at it or see it it can't harm you.
I hope I am wrong but the end is coming and it is coming soon so this may be it.
Amen
Don Barone